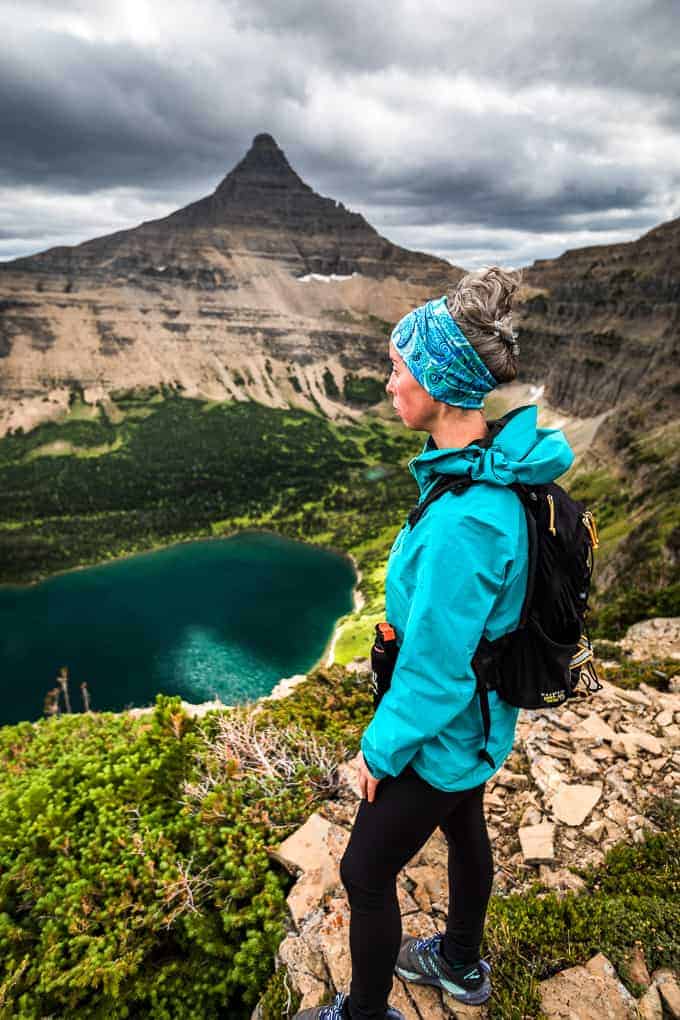 This hike has been on my list for as long as I can remember. It is rather a long one though, so it never seemed to happen. But I'm so glad we finally checked this on off the list because it's stunning!
Luckily you can cut down the mileage a bit by taking the boat ride across the lake. We really enjoyed the boat ride and all the history/fun facts along the way.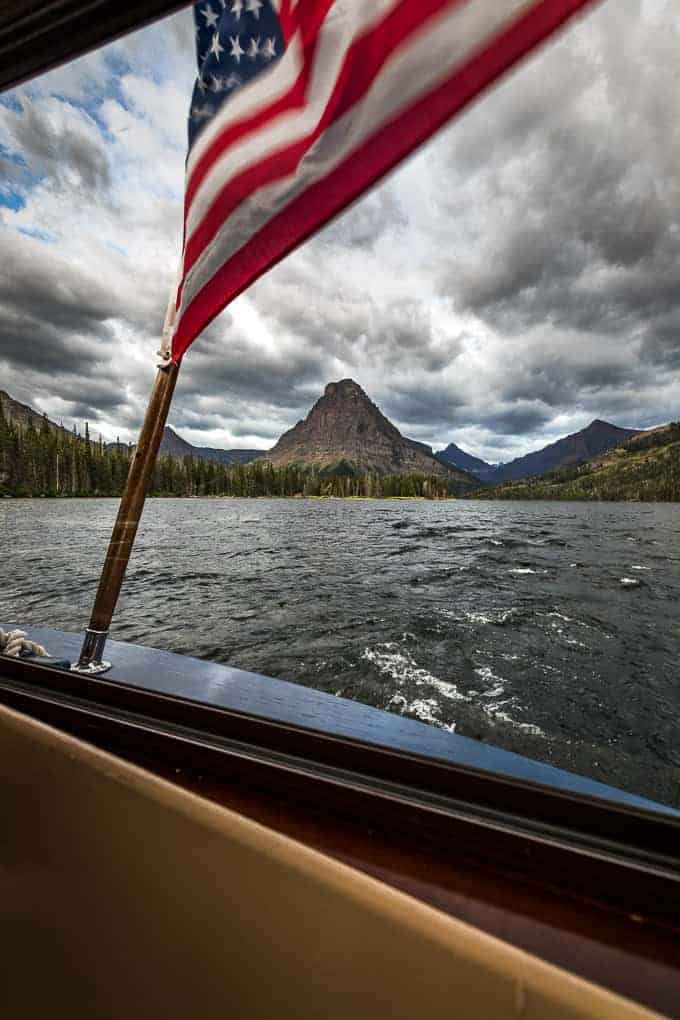 Once we were across the lake, we ate our breakfast before starting the climb upwards. We figured there was no point carrying the extra weight up the next 2,000′ of elevation to the 1st pass. Plus you'll need some energy to carry you up all of that.
We wanted to make really good time getting up to Dawson Pass. That way we could spend most of our time in the higher elevations with all the best views!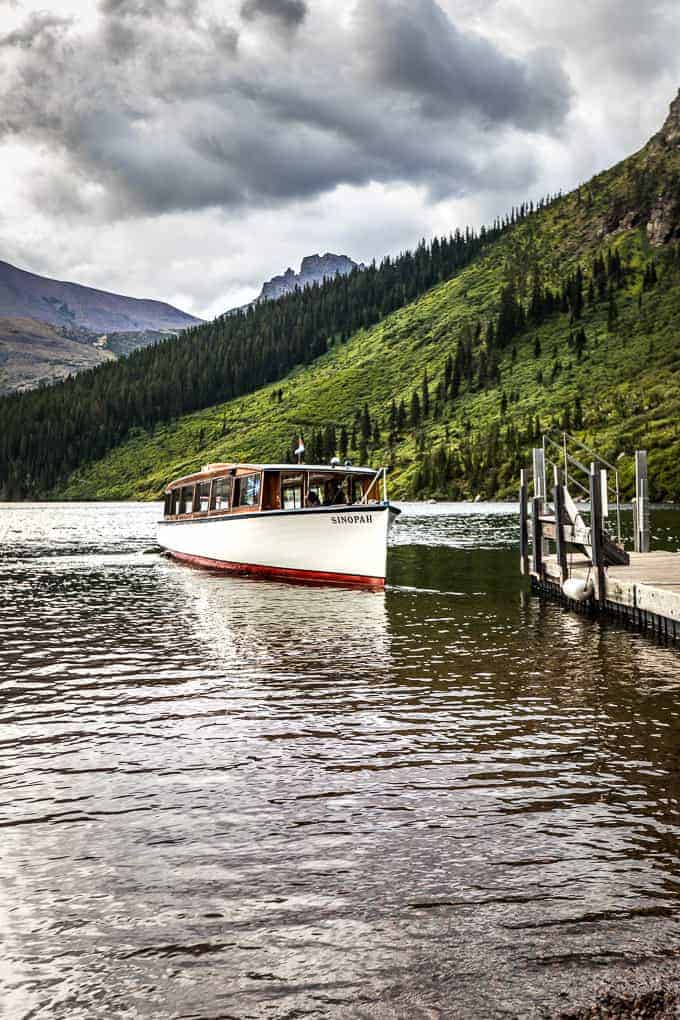 Everything you need to know about Dawson Pitamakan Pass Loop Trail in Glacier National Park:
Elevation: 3,641′ gain according to AllTrails. I've seen elsewhere it's more around 2,400′, so that's a big difference and I'm not sure who's right. Based on our estimations, it's somewhere under 3,000′ or so.
Distance: 17.5 miles roundtrip, but you can cut 3 miles or so with a boat ride.
Trailhead: North Shore Trail or you can cut off about 3 miles by taking the boat ride across.
Other hikes in this area: You're not going to want to add much to this day as this hike is long and demanding. However we did take the side trip to Old Man Lake near the end of the hike. It was so windy, we had lunch there instead of earlier in the day when we were up higher. Old Man Lake is an additional 0.6 mile roundtrip.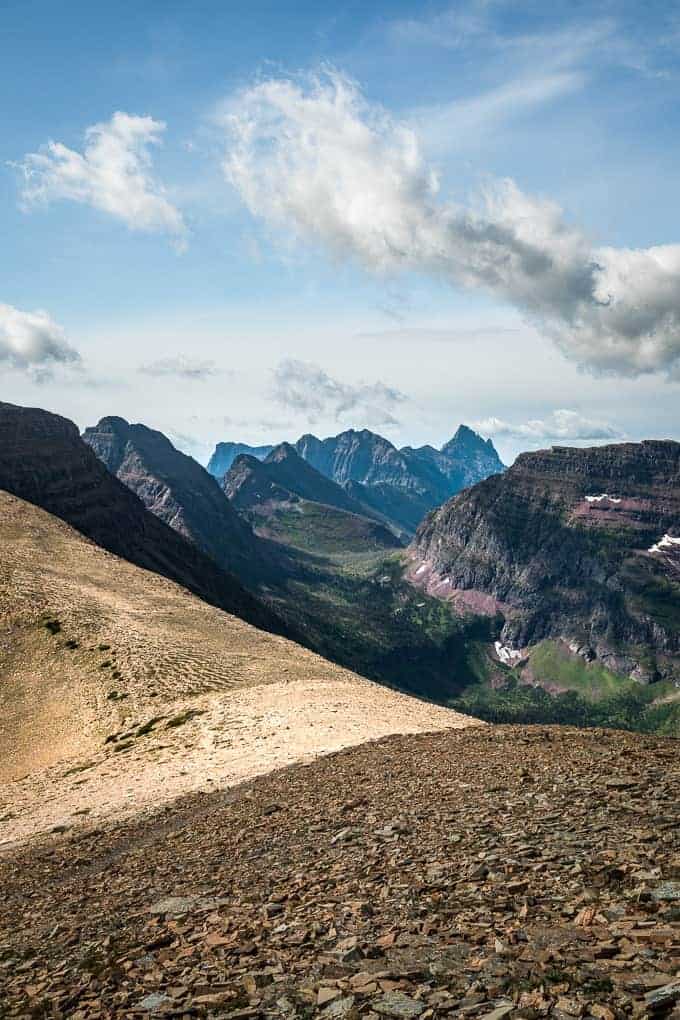 Which way should you hike this loop?
While I think you'd be happy approaching this hike either way, I think starting with Dawson Pass is the best. First up you gain almost all of your elevation quickly on the way up to Dawson Pass.
While that makes for a leg burner, you do have a gradual rest of the day. The other reason I love this is on the way down Pitamakan Pass, it's so much more gradual of a descent which my knees most definitely appreciate.
But do be aware you do have to gain some elevation near the end if you go this way that really annoys some people. I personally love elevation gain near the end of a long hike because it feels like a relief to my feet and joints.
And finally I think the light is a bit better for photos this direction. However you're going to be hiking during the harshest light of the day, so marginally better isn't saying all that much!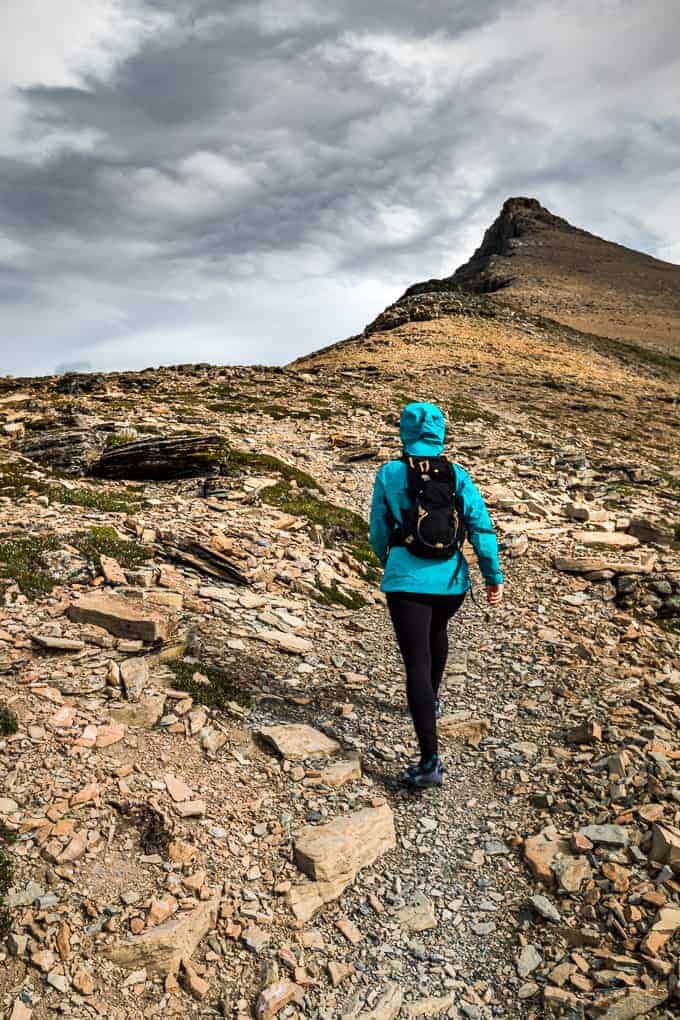 Tips for the Dawson to Pitamakan section:
This area is exposed in places, and care should be taken. It may even be a problem for anyone with a fear of heights. There's plenty of trail to be hiking on, but there is drop-offs and exposed areas to be aware of.
This area is notoriously windy! In fact we met a woman who was attempting it for the 2nd time. The first time she had to turn around because rocks were actually blowing off the ground and into the air with the strong winds. I mean the kind of rocks you see in the above photo. If at any time you feel unsafe, it's always best to turn around.
Winds often come in gusts. So whenever I felt one really coming up, I got low to the ground as we were making our way across. I'm a small person, and when the wind is that high, it can actually knock me over if I'm not ready for it.
Put everything away, (cameras etc.) before you start between the passes even if it's even mildly windy. When you go around the corner, the wind goes from manageable to 'knock you down' in a hurry!
All that being said, the whole section between the 2 passes was incredible! I just wish I could have had my camera out more. But the wind was intense that day, and we didn't get the camera back out until we were overlooking the lakes on the other side of the pass. We did get some iPhone photos though, so that's something.
It was still quite windy and cold, so we kept going through the other side of Pitamakan Pass. From there we headed down and did the side trip to Old Man Lake for a very late lunch. I think if we knew the weather was going to be as bad as it was, we probably would have eaten really early back at Dawson Pass.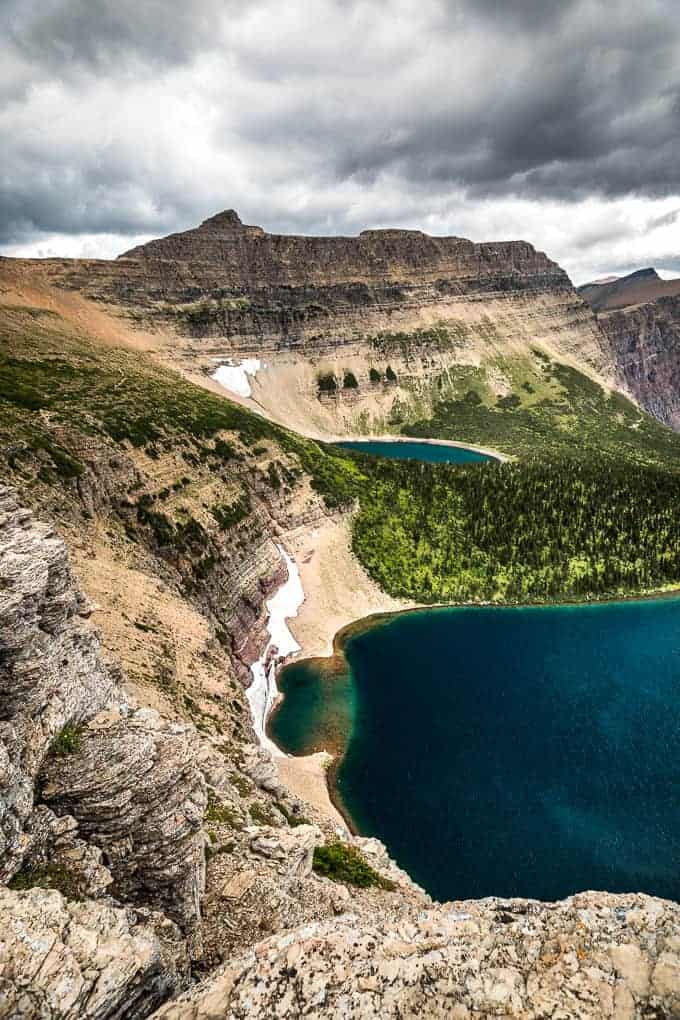 Also keep your eye out for bears! I was getting pretty tired by this time of day, and I was busy staring at my feet. I walked right by a black bear cub who was grub hunting on the side of the trail and didn't even know it. And by 'right by' I mean within 15′ or so – way too close!
We just kept walking and didn't make any sudden moves. But I have to say there's nothing that unnerves me quite like seeing a bear cub but not knowing where the mother is. Just stay aware, and don't get complacent like I did!
Overall we enjoyed this hike so much, we're thinking about doing it again, just for fun without the camera – or for more photos… who knows?!