Johns Lake Loop in Glacier National Park is a great year round hike, it's only 1.8 miles so it's also a good hike for small children. This hike is wonderful late spring to early summer because the waterfalls are absolutely thundering with all the spring runoff, but it's also really pretty in the fall when the leaves are changing color. You can hike this in the wintertime, (it makes for a great snowshoe if the snow's good) but you have to hike an extra mile or so from Lake McDonald Lodge where they close the Going to the Sun Road in the winter.
A good part of this hike is through the forest with views and waterfalls sprinkled in along the way. The forest in this area is quite mossy and full of cedars which makes it a little extra special when the sunlight if filtering through the trees. There are several turns to make and a couple of different ways to hike this loop, so I'm including a link to Hiking Glacier where they have a great route description. You can also find route descriptions in any of the hiking Glacier books found in the park gift shops. The route isn't particularly difficult, but there are a few spots where there aren't any signs, and having an overview first isn't a bad idea if you want to see the whole hike.
One of the great things about this hike is that it follows McDonald Creek which has the most unreal blue/green colors in the depths of it's pools.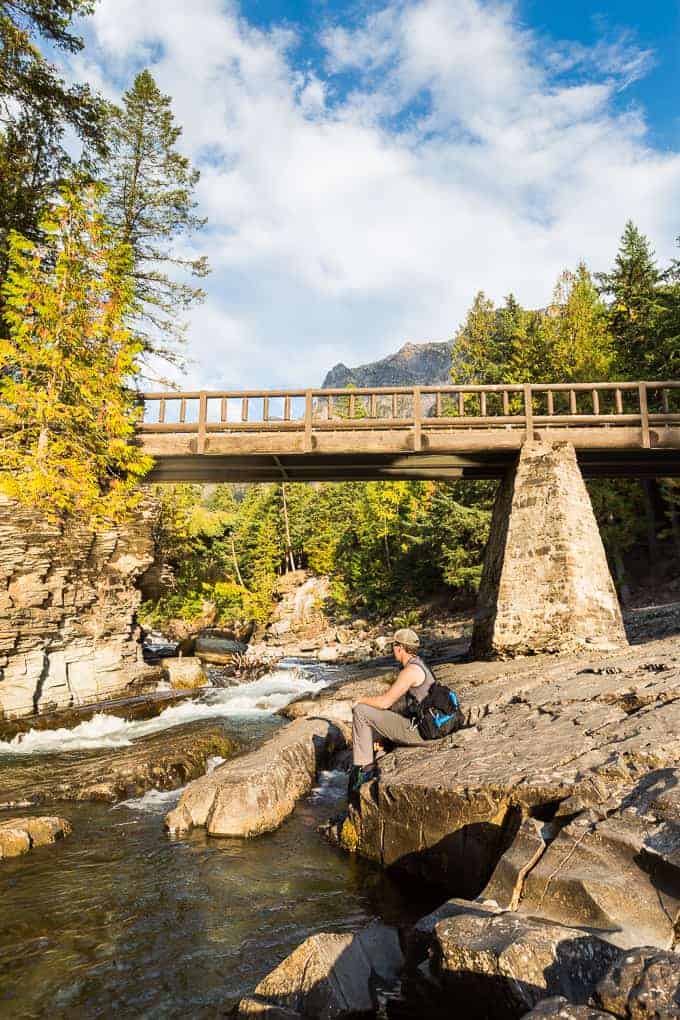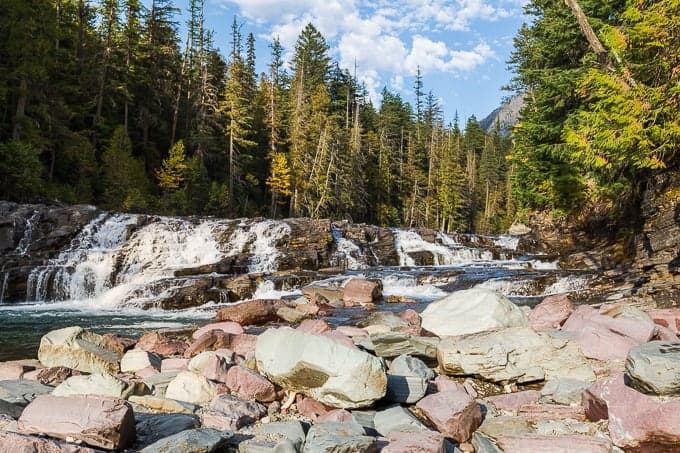 Whichever time of year you hike this the waterfalls will be great, but if you come in the spring the water will be so high it will cover all the foreground of the above photo.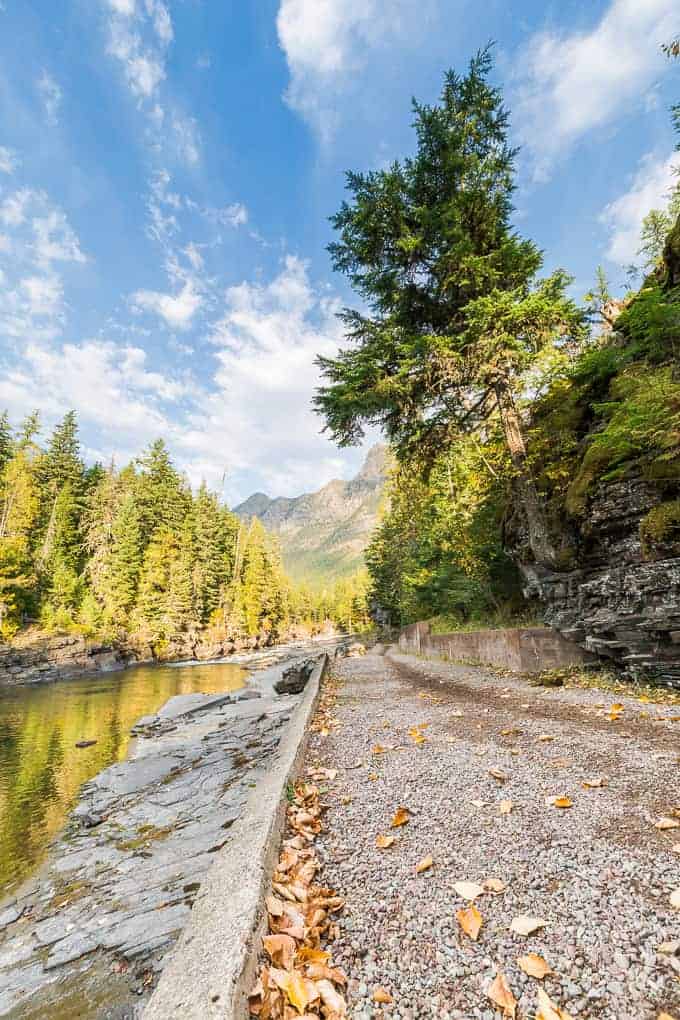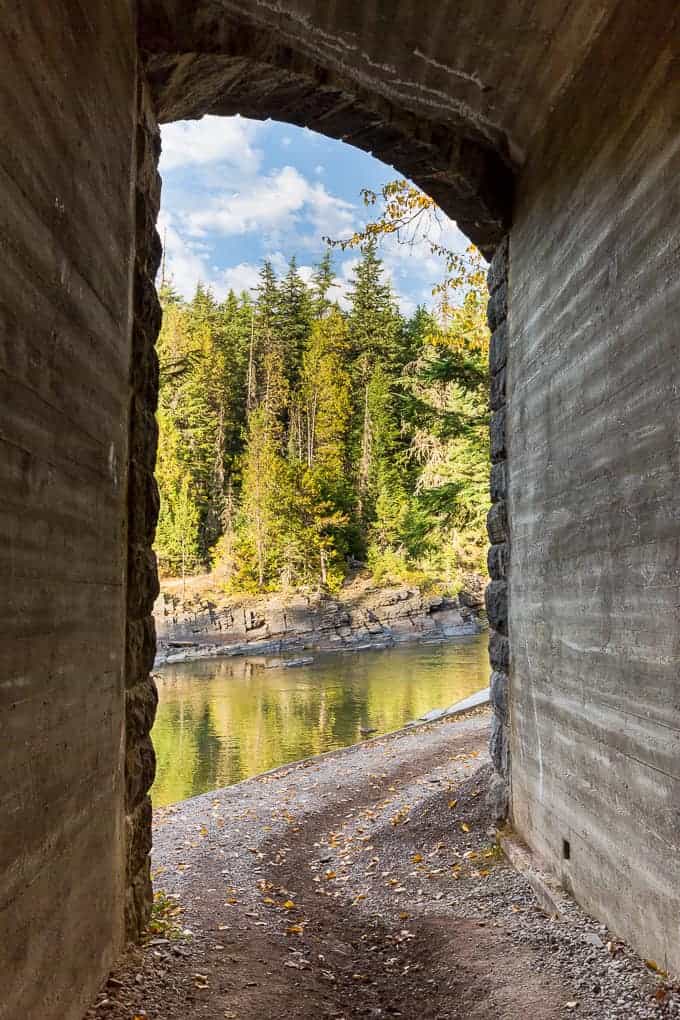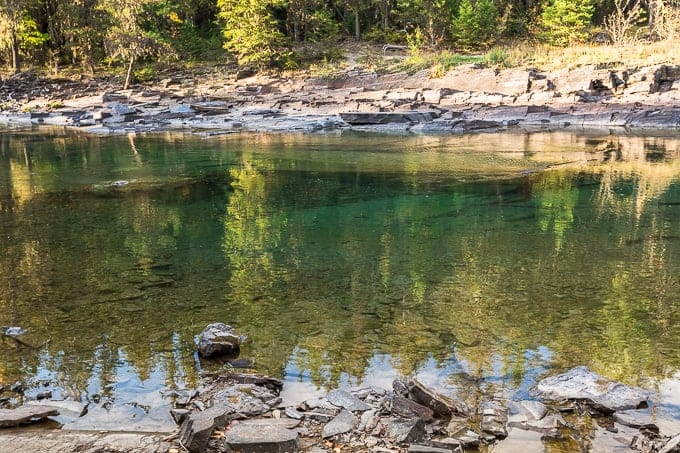 Johns Lake Loop is also one of the few trails in the park that you can see by horseback if you'd like to take a trail ride!
For more great short hikes, check out my Top 3 Short Hikes in Glacier National Park!