These 31 Recipes to Make for December are a collection of inspiration from holiday types of recipes to super easy dinners, and make ahead breakfasts. You'll also find some of our favorite holiday desserts as well as a bonus date night idea as well!
Can you believe it's already December? This has been the strangest year in terms of time. On one hand it seems to have been forever already, but on the other hand I can't figure out where the whole year has gone! But in any case here we are again with some more recipe inspiration, and just in time for the holidays.
I don't know about you, but I'm looking for some simplicity as we approach the end of the year. So you'll find some of our favorite comfort food recipes below, but also some of our favorite absolute easiest recipes as well.
There's also a few favorites for holiday desserts. But it was way too hard to choose just a few favorites. So if you're looking for more inspiration, you can find all of my dessert recipes in the brand new, (and organized) recipe index.
So let's start off these 31 Recipes to Make for December with some dinner inspiration:
And of course I couldn't leave out our ultimate holiday recipe – Life Changing Rosemary Mushroom Cream Sauce. I cannot remember the last time this sauce wasn't at a birthday or Christmas. And once you make it, be warned… it may never leave your table either!
If you can't have dairy, you can sub in my Savory Vegan Cashew Cream Sauce for the heavy cream. You don't need to simmer it down to thicken it though like you would with regular cream. This sauce is incredible on everything from chicken to prime rib if you're going all out.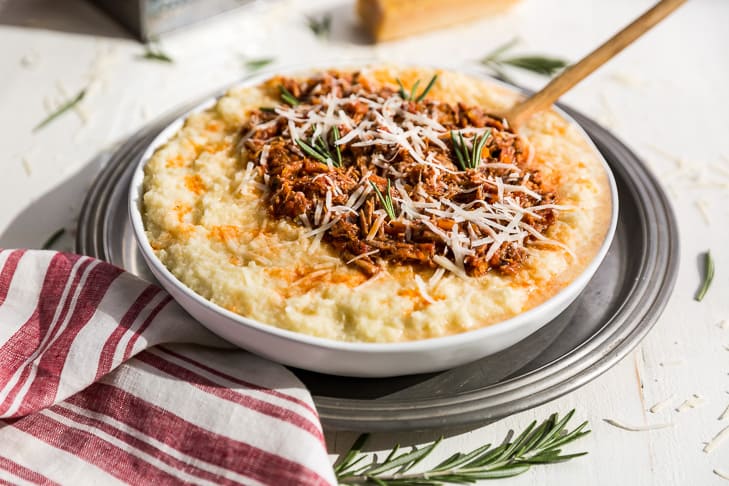 And now for a couple side dishes and snacks!
For lots more recipe inspiration, check out my side dish section of the recipe index!
Of course we'll be needing some tasty breakfast options too:
Bonus fun breakfasts: Bacon & Egg Breakfast Pizza with Hash Brown Crust and Western Omelet Waffles.
Finally let's talk about some of our favorite holiday desserts!
And like I mentioned above, it's way to hard to narrow down to just a few desserts. So be sure and head over to the dessert section of the recipe index to find even more treats. Also there will be some more cookie recipes coming this month as well.
To finish out these 31 Recipes to Make for December, I want to tell you about a favorite of mine!
So I want to leave you with this recipe for how to put together an Easy Cheeseboard Date for 2. It's say's 'for 2' but you can easily size it to fit however many you might be feeding in your family instead of making it for a date night as and option as well. We love making this a few times throughout the holidays because it's so simple to throw together. (And I should mention – it doesn't require ANY cooking!)
Also we've had a long time tradition around New Year's to have a cheeseboard and plan out what we might want to do in the new year. This has been one of the funnest traditions we've ever started. And I have to say we both really look forward to it each year.
It's also been great because we'll write down everything we want to do from mountain peaks to climb, to vacations destinations. We also love making business and personal goals while snacking on cheese!
Even though this year pretty much nothing we wanted to do actually happened, we had some wonderful experiences in any case. And we're still looking forward to planning fun things for next year in whatever way we can.
I just thought I'd share this in case you've been feeling adrift this year like I have at numerous times. I've just focused things closer to home, and started planning nice things we can do, (since backpacking through New Zealand seems like a far out dream at the moment!).
So I hope these recipes will bring you some inspiration to make the next month as special as you can. Also for more seasonal recipes, try my 30 Recipes for November. From easy dinners, to fun and healthier takes on holiday desserts, I hope you'll let me know what you make over the next month!