Happy New Year! We're going to kick things off around here with these 31 Recipes to Make for January. It's packed with breakfasts, dinners, and side dishes, all of which are Whole30! Then there's some bonus gluten free and paleo snacks along with some healthy dessert inspiration at the end. These recipes will keep you eating delicious and healthy food all month long!
Is anyone else feeling strange about a whole new year ahead? On one hand the last year seemed to drag on forever, but simultaneously it also feels like it went by so fast! So it leaves me with this strange feeling of 'where did that year go?'. In any case I've got you covered with all of my favorite healthy recipes for this brand new year!
All the dinners, side dishes, and breakfast options listed below are Whole30. But even if you aren't doing a Whole30, (we definitely aren't) these recipes will keep you eating healthy all month long.
I personally love the challenge of trying to make my recipes with the Whole30 guidelines in mind. The main reason for this is nothing processed is allowed and no sugar of any kind within their guidelines. But we don't eat in any kind of specific diet or in any timeframe. We just try for lots of veggies and less sugar overall throughout the year.
We like to keep it simple when it comes to food. It's easier to add good things to your diet than remove and restrict!
We've never done a Whole30 even though we eat a lot of Whole30 meals. Tyler's birthday is in January, and so we always have some fun birthday treats! (He's requested my Funfetti Cupcakes with Strawberry Buttercream this year, and you definitely need to check them out.)
I mean there's even powdered sugar, butter, and everything – oh my! But like I mentioned we like to balance out the treats with lots of veggies, but never sticking to anything we find rigid.
So at the end I've listed out our favorite resources for meal prepping. And then as a bonus, I included a healthy snack and dessert section for those of us not doing a Whole30.
Now let's kick off these 31 Recipes to Make for January with some easy Whole30 dinners!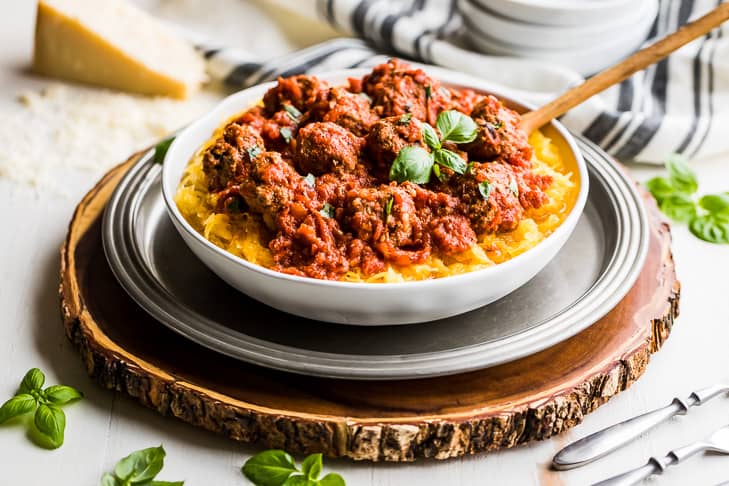 And some healthy lunches:
And some side dishes to go with the easy dinners:
And now for some super tasty breakfast recipes!
Finally let's dive into some bonus inspiration! Some of these recipes as Whole30 and some aren't, but all of them are easy to make. And I really wanted to include these because they're super helpful recipes to keep you on track with healthy eating goals.
Meal Prepping resources:
And of course some healthy snacks!
And lastly to close out these 31 Recipes to Make for January, some healthy desserts!
So I hope whatever your goals may be this year, this will give you all the inspiration you need for a super tasty January! I sure hope you get a chance to make some of these recipes, and if you do, I hope you'll leave me a comment/rating below.
I always love hearing from you here in the comments. And also over on Instagram where you can tag me at #getinspiredeveryday with your photos!