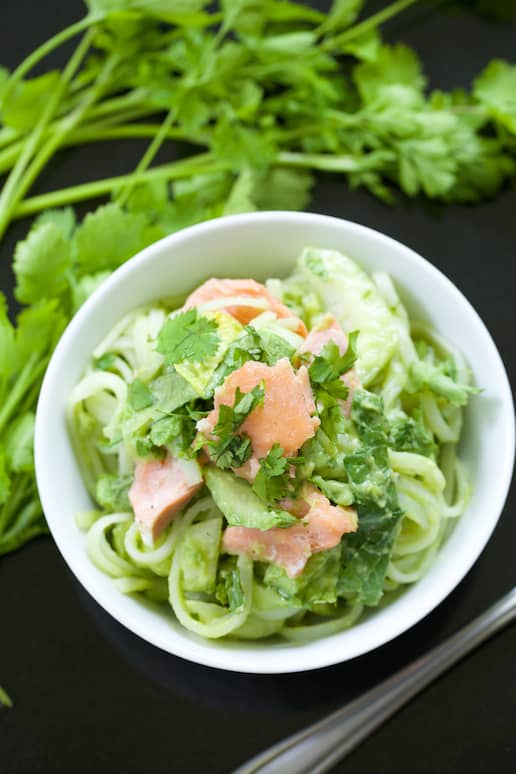 The original version of this recipe was developed by my sister who has much more promise and talent in the kitchen than she thinks! I mean… just look at these delicious noodle bowls – and they're just something she threw together on a whim – winging it like any good cook would do! So, my main objective was to get the proportions down pat because it's never been written down before, and it's too good not to share. This final version was sister tested and approved – yeah!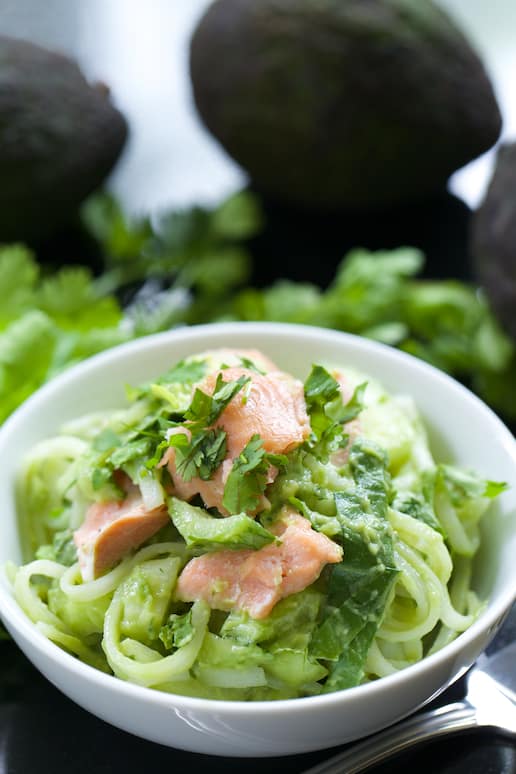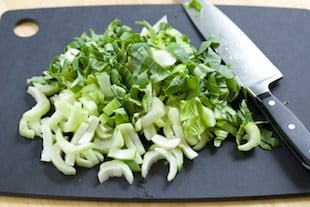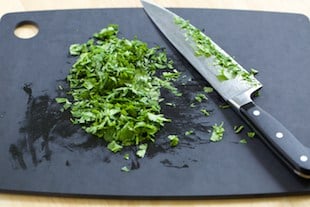 I like to use baby bok choy because it has the perfect dark leafy green to white crispy crunch ratio. Slice them in 1/4″ slices from the dark green tops all the way to the core, discarding any core you might cut into. It's really important to thoroughly wash bok choy (I use my salad spinner) – it always seems to be full of dirt especially near the core.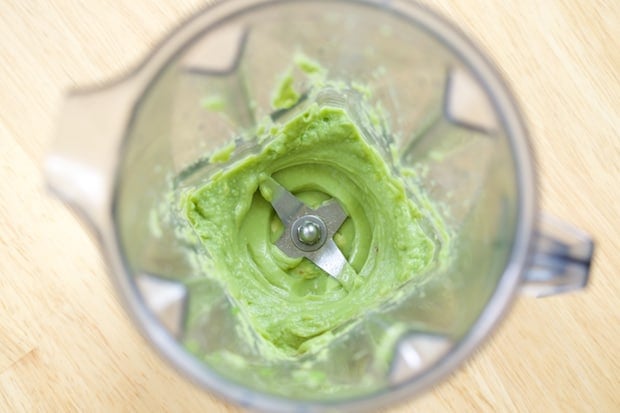 For the dressing, combine everything in a blender and blend on low until mostly smooth – it doesn't matter if there's a few small lumps.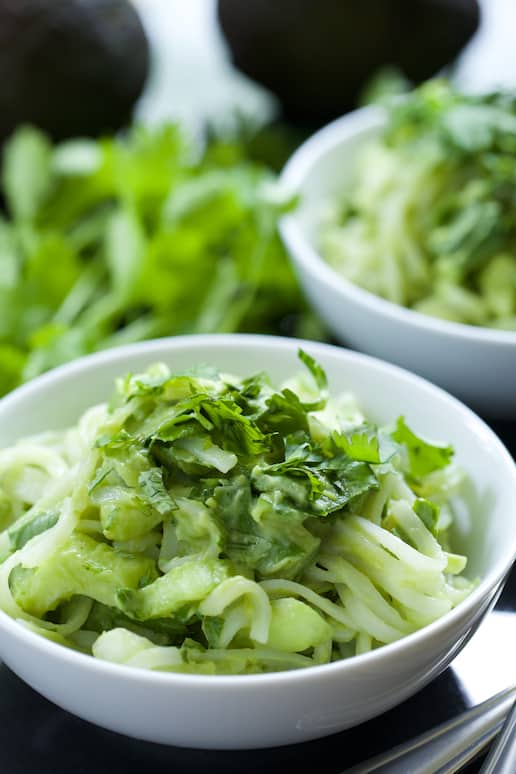 The beauty of this dish is it's ever changing nature, you can top it with all kinds of things – freshly steamed edamame, grilled salmon or chicken, and simple with no toppings at all (see above photo). I like to leave it plain with no toppings for potlucks or picnics because it fits most people's diets, and you can sub zucchini noodles for rice noodles to make it not only vegan but paleo as well! If you do sub vegetable noodles, toss them with the dressing right before serving because they have a tendency to shed water like crazy, making your dressing soupy. I don't know about you, but I have only a handful of recipes versatile enough to suit so many different needs, so it's nice to add another one to the collection!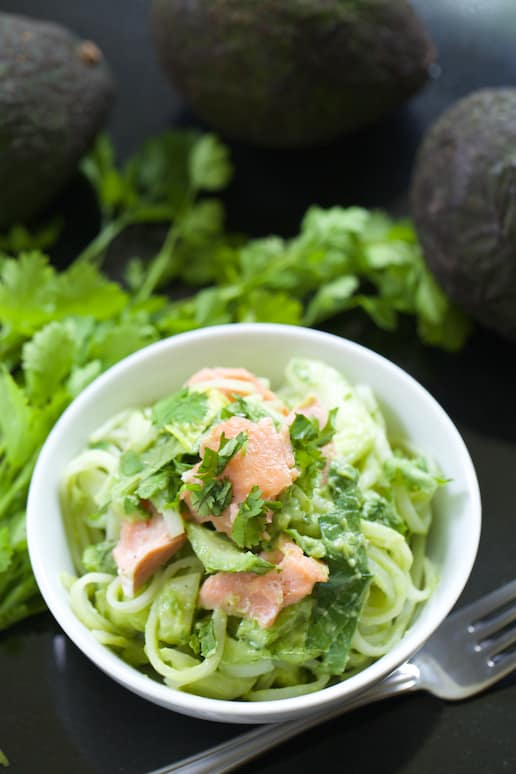 What's your favorite portable food?
Print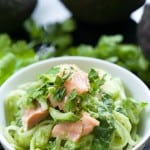 Creamy Avocado Rice Noodle Bowls with Bok Choy
---
4 ounces

rice noodles, (I used Thai Kitchen stir-fry noodles shaped like fettucine)

6 ounces

baby bok choy, sliced 1/4″ and washed

2 Tablespoons

cilantro, roughly chopped
Dressing:
1

ripe avocado, peeled and pitted

2 Tablespoons

fresh lime juice

1 Teaspoon

toasted sesame oil

2 Teaspoons

maple syrup

1/2 Teaspoon

sea salt + more to your taste
Optional Proteins:
6 ounces

salmon fillet, grilled and set aside to cool
or

6 ounces

grilled chicken, cooled
or freshly steamed edamame for vegetarian, vegan, or side dish versions of this dish
---
Instructions
Cook the rice noodles in boiling water, stirring often until the noodles are just tender with a bit of bite (similar to cooking Italian pasta). Drain them in a colander and run cold water over them to cool them to room temperature.
Combine all the ingredients for the dressing in the blender and blend on low speed until it's mostly smooth with a few little lumps.
Toss the noodles with the dressing, prepared bok choy, and chopped cilantro.
Top with your choice of protein or leave it as is and enjoy.
This dish travels really well and holds up well for up to 2 days, you may need to add a couple tablespoons of water to smooth out the dressing the second day.
Prep Time:

25 mins

Cook Time:

10 mins