These Easy Recipes to make for Easter are extra simple so you can spend some time out of the kitchen on the holiday as well! You'll find everything from breakfast ideas, to dinners and healthy sides dishes along with some desserts as well. And of course it wouldn't be complete without a recipe for Deviled Eggs + 10 Fun Flavor Toppings.
I hope you're all doing well! And I just wanted to pop in today with a list of super easy recipes you can make for Easter or spring. I put together some of my favorite dinners, side dishes, desserts, and breakfasts that are nice and simple. They're also very adaptable recipes, so hopefully you can find a few in this list that will work for you this weekend!
I'm going to start the list off with desserts just below because dessert first is nice sometimes! While I wish I could make every single one on the list, we're actually making the Healthier Carrot Sheet Cake this weekend. And probably one of the sheet pan dinners as well.
Below desserts, you'll find some of my favorite easy dinners and side dishes. Often I have a tendency to go 'all out' for the holidays and leave myself exhausted. But I've been finding I love easier recipes for the holidays so I have some time leftover to spend outside the kitchen too. So let's just dive into the lists below!
Easy desserts for Spring/Easter: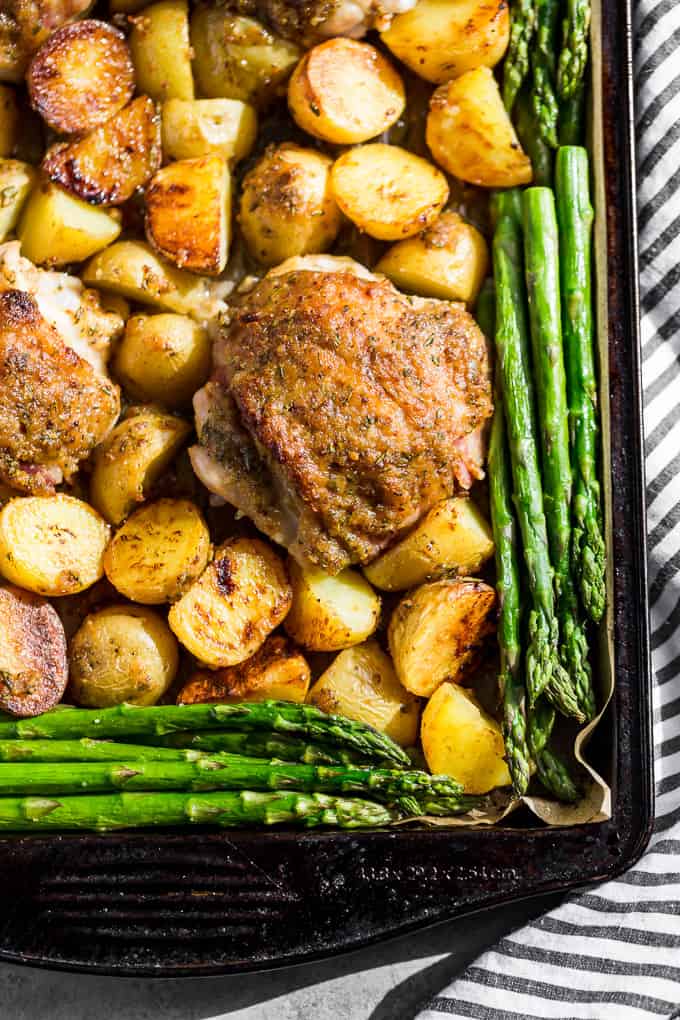 Easy dinners for Spring/Easter:
Easy Side Dishes to go with Easter dinner:
Easy breakfast recipes for Spring/Easter:
And if you're looking for some gorgeous spring salads, try my Strawberry Mango Spinach Salad or this Grilled Romaine Salad with Strawberries and Fennel Vinaigrette. Well that's all for me today, but be sure and check out my Easter category in the recipe index for even more recipe inspiration.
If you do get a chance to make any of these recipes this weekend, I hope you'll leave me a comment below. And I always love hearing from you here, and over on Instagram where you can tag me at #getinspiredeveryday with your photos.