Bryce Canyon might be one of the smaller National Parks, but it packs a punch and it's not to be missed! I was surprised to hear that many people skip right over it in favor of some of the larger parks in the area. I can definitely say after hiking most of the trails that you'll rarely find hikes like these where you see so much scenery with every step of the way!
Peek-A-Boo Loop trail (you got to love the names they have for their trails) is part of a network of loops that weave in and around Bryce Canyon. It's only 3 miles, yet it's jam packed with views. You can easily hike all the loops (more on the other to come) in one day if you're a strong hiker. But if you would like to take it at an easier pace or you have small children, the different hikes can be done 1 at a time.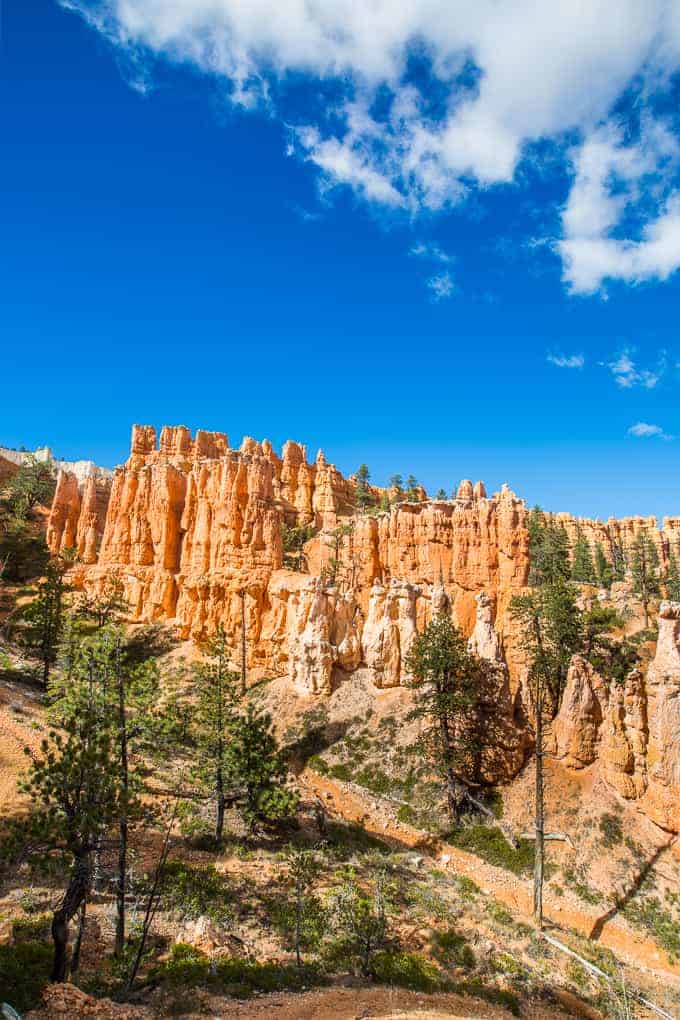 The main benefit to hiking all the loops in a day is that you only have to climb down into the canyon and back out the 1 time. If you have more time on your hands or don't want to do so many miles (I think it's around 8-10 to do all the loops) you'll end up with a bit more elevation to do these hikes 1 at a time.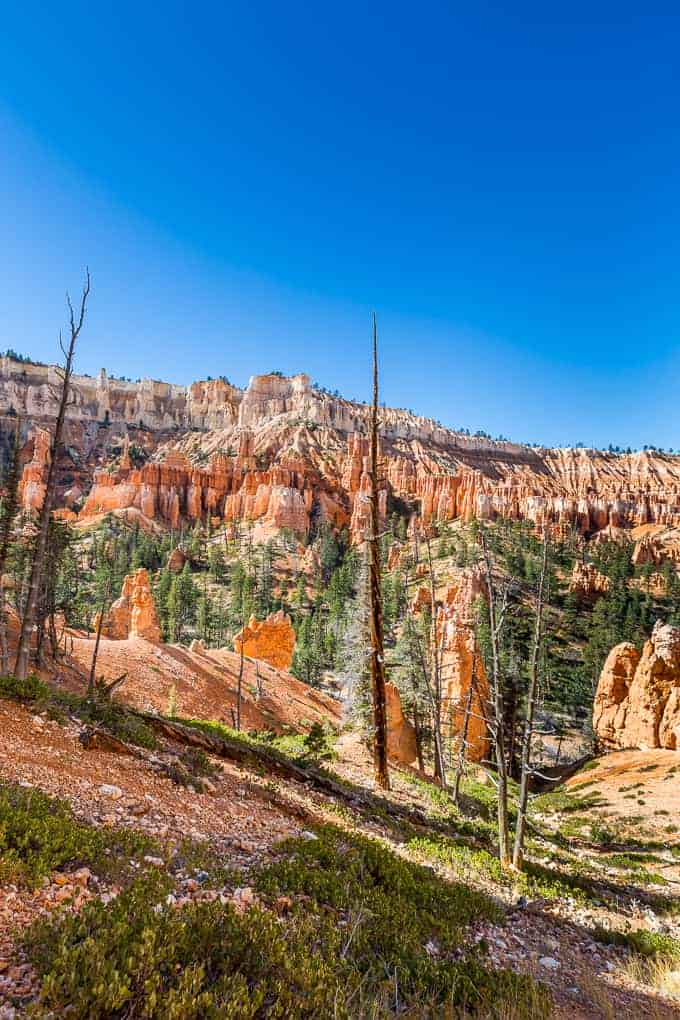 Sunglasses are definitely recommended especially if you're going to be in the canyon by mid-day. We tried to pose for a picture several times, and every photo has us squinting into the camera from the incredibly bright sun.
We went in the late fall so temperatures weren't a concern, in fact we wore some winter gear for this hike. If you go in the summer the temperature can be a real problem, with the temperatures soaring over 100ºF and the sun beating down in the canyon. Dehydration can happen quickly in desert conditions, so it's best to go early in the morning, and have the climb back up and out of the canyon done before the heat of the day.
A window into another world!
We heard that the Peek-A-Boo Loop was less crowded than some of the other more popular loops, and this was definitely true in our experience. I was really nice to leave the crowds behind at the top of the canyon and descend in to have a look at this awesome landscape face to face!
Another thing we loved about this trail was there was a lot more greenery along the way which makes for a stunning contrast to all the intense orange rock. I hope if you're in the area enjoying the beauties of Zion National Park that you'll consider the short drive over to Bryce Canyon to see some of these wondrous hoodoos.