This DIY Homemade Deodorant is super easy to make, and more importantly, it's actually works. In fact I've found it works better than any of the commercial brands I used to but, and it's made with completely natural ingredients!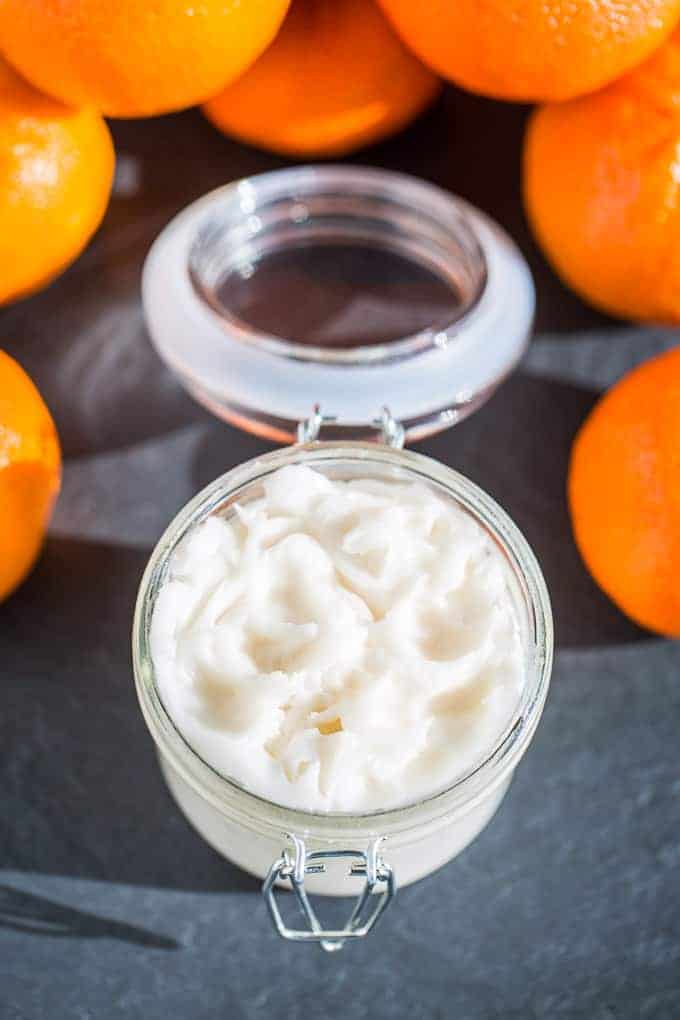 This recipe has truly changed my life! I'm sure you've heard something along those lines before, but it's true, and it could change yours as well.
I have tried so many different deodorants from the commercial ones containing aluminum to almost every natural brand that exists. Each one worked, sort of, to one degree (no pun intended) or another for awhile. I was never happy with what I was using until I found this recipe on Crunchy Betty's site.
Over the last couple of years I have tinkered with the proportions and I couldn't be happier with the results. The main complaint with natural deodorants is that they don't seem to work very well. But that is definitely not the case with this one.
I have used this recipe exclusively for about 4 years now because it works so well. I'm happy to report no offensive odors, and best of all it doesn't contain any scary ingredients.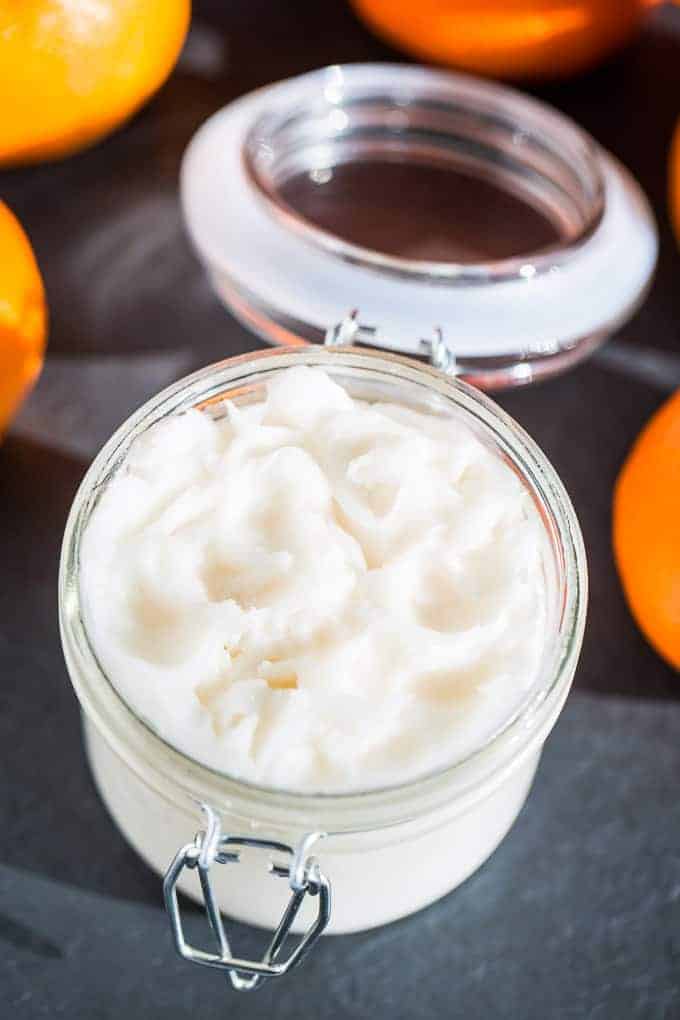 One problem I've noticed though is that at warmer temperature, the deodorant melts and separates which is a pain. Every time it melts, you have to mix it back together for it to be effective. It's not that big of a deal. But it does get annoying in the summertime when your deodorant separates daily in the heat.
I had several people write in to say they added beeswax to my original recipe, and it solved the melting problem. I knew I needed to test that idea out, and update this recipe with a precise measurement.
And so… let's make this DIY Homemade Deodorant: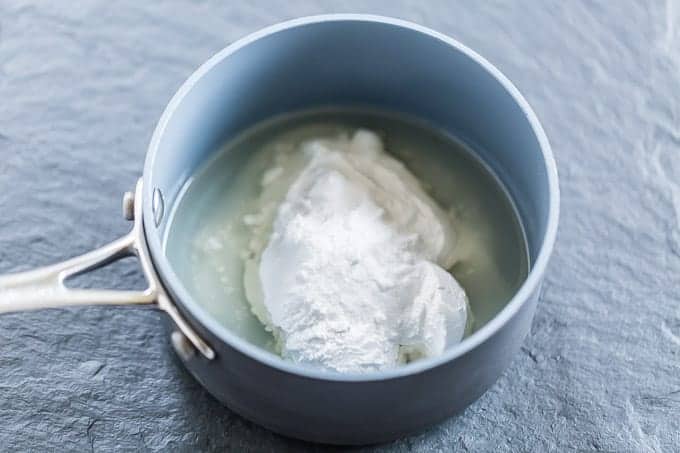 The key to the new version of this recipe is to make sure the beeswax is completely melted into the coconut oil before adding the other ingredients.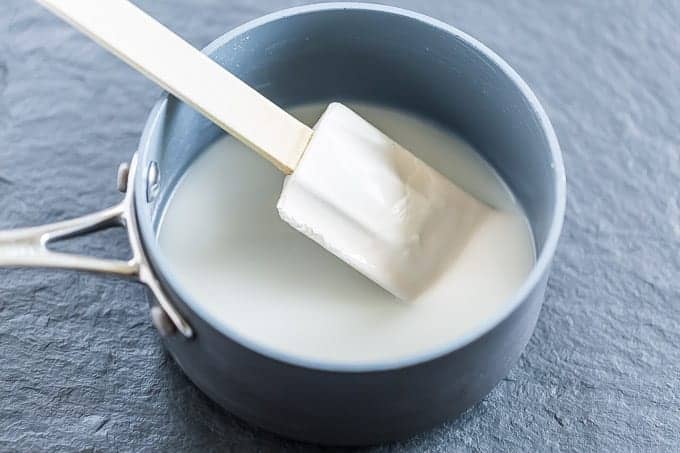 When the beeswax is completely melted, mix in the cornstarch/arrowroot and essential oils. This mixture is still liquid at this point, and you can pour it into a container. After a few hours it will solidify and it stays really stable as temperatures in the house fluctuate.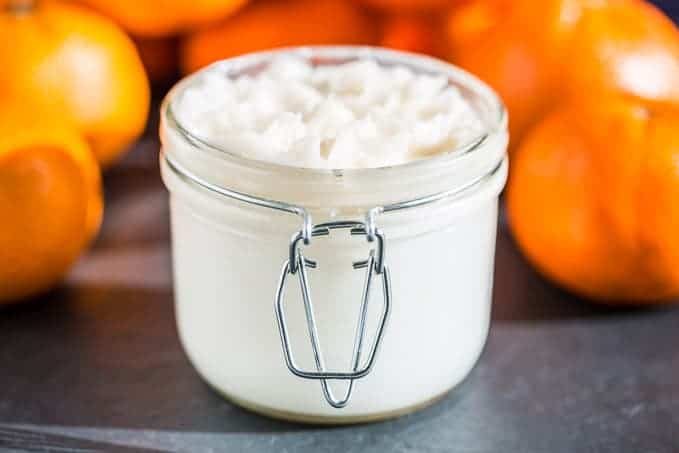 You can add a few drops of essential oils if desired. I have sensitive skin and usually leave them out. Although recently I made a batch with sweet orange essential oil, and that seemed to be fine for me. As an extra bonus, it smells like creamsicle ice cream.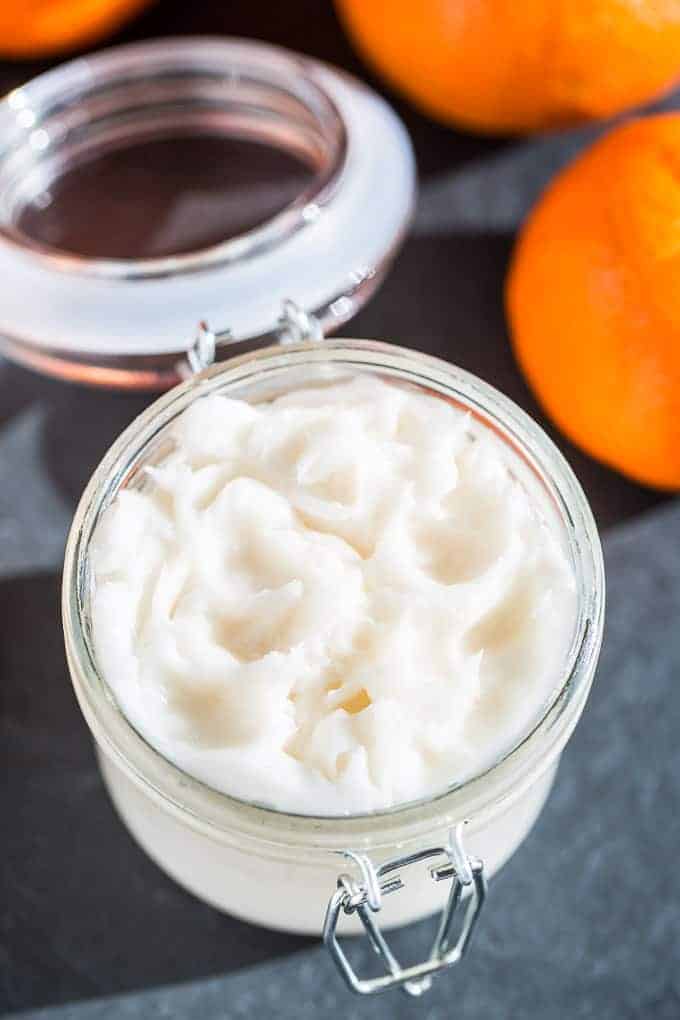 Be sure to place your final product into a clean and sterilized jar. That way you make sure there's nothing in your container that would contaminate the finished product.
Note: The first recipe below is the new more stable version with beeswax added. And the second recipe is the original I used to make.
Print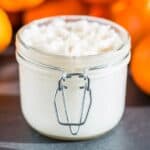 DIY Homemade Deodorant
---
6 Tablespoons

coconut oil

1 Tablespoon

grated beeswax, 2 grams

1/4 cup

cornstarch or arrowroot

1/4 cup

baking soda

4

drops essential oils, I love orange or lemon
---
Instructions
Melt the coconut oil and beeswax together in a small saucepan over low heat.
When the wax is completely melted, add the cornstarch/arrowroot and baking soda, and mix until thoroughly combined.
Add the essential oils if desired, adding more or less to your preference.
Prep Time:

10 mins

Cook Time:

5 mins
Print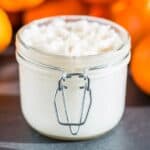 DIY Homemade Deodorant
---
1/4 cup

cornstarch or arrowroot

1/4 cup

baking soda

5 Tablespoons

coconut oil

4

drops essential oils
---
Instructions
Place all ingredients in a bowl and mash with the back of a spoon until thoroughly combined.
Notes
If you coconut oil is hard, melt over low heat, then mix together with the rest of ingredients.