Siyeh Pass in Glacier National Park is a fantastic through hike. This is always a bonus because you get to see new sites and scenery all day long! The trail head, (pictured above) begins at Siyeh Bend on the Going to the Sun Road. It comes out about 10 miles later at Sunrift Gorge where you can catch a shuttle.
The trail shares the same start as Piegan Pass, and starts off along Siyeh creek. You're mostly in the trees to start, but you quickly climb up into some spectacular views, (be sure to look back a few times because you'll see Jackson Glacier).
After the trail splits off, you'll continue upwards towards a meadow area called Preston Park, which is filled with wildflowers in mid-July. Looking back from the Preston Park area, you'll see Piegan Glacier in the distance, (see above photo).
You'll pass through beautiful streams, meadows, and ponds. And… if it wasn't beautiful enough, the scenery becomes ever more impressive as you make the climb upwards into the pass!
This is one view you'll see once you reach the pass. It's looking north into Canada where the rock becomes red in color, and the landscape is simply breathtaking! We stopped right here with this view to have lunch, which of course was Our Favorite Pasta Salad.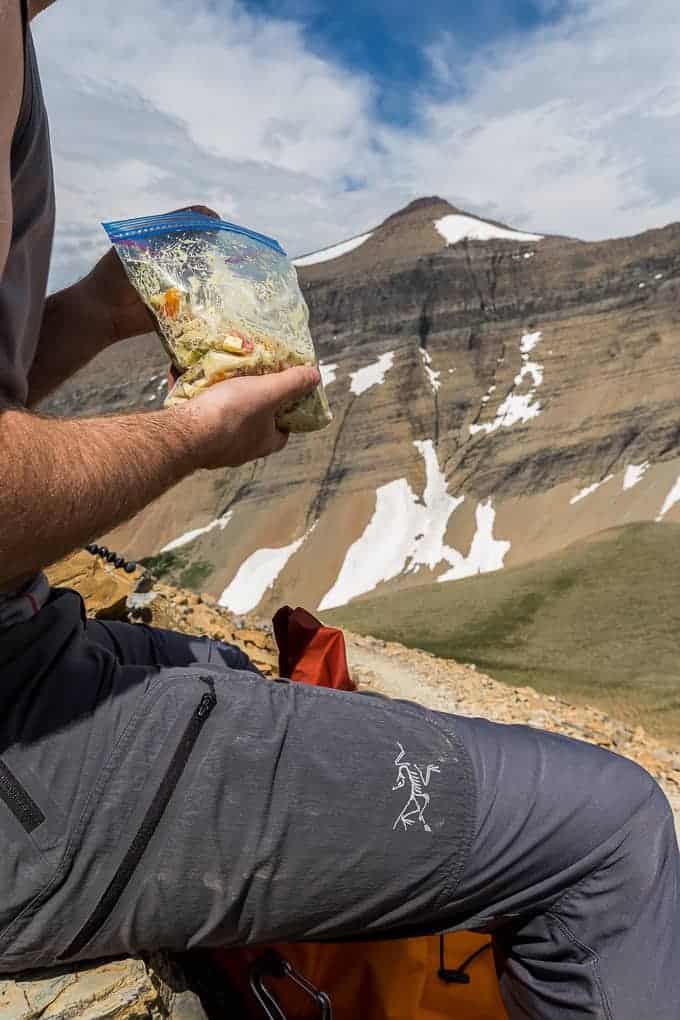 As you continue through the pass, you start to see views of Sexton Glacier, (above photo). That makes a total of 3 glaciers in 1 day. I don't know of another hike in Glacier where you see so many in just 1 hike. It was getting to be a bit later in the day for us, so the glacier was in the shade when we got to the other side, but the views were still spectacular.
Near the end of the trail you'll meet up with Sunrift Gorge, where you'll want to stop every 2 feet for yet another spectacular waterfall shot!