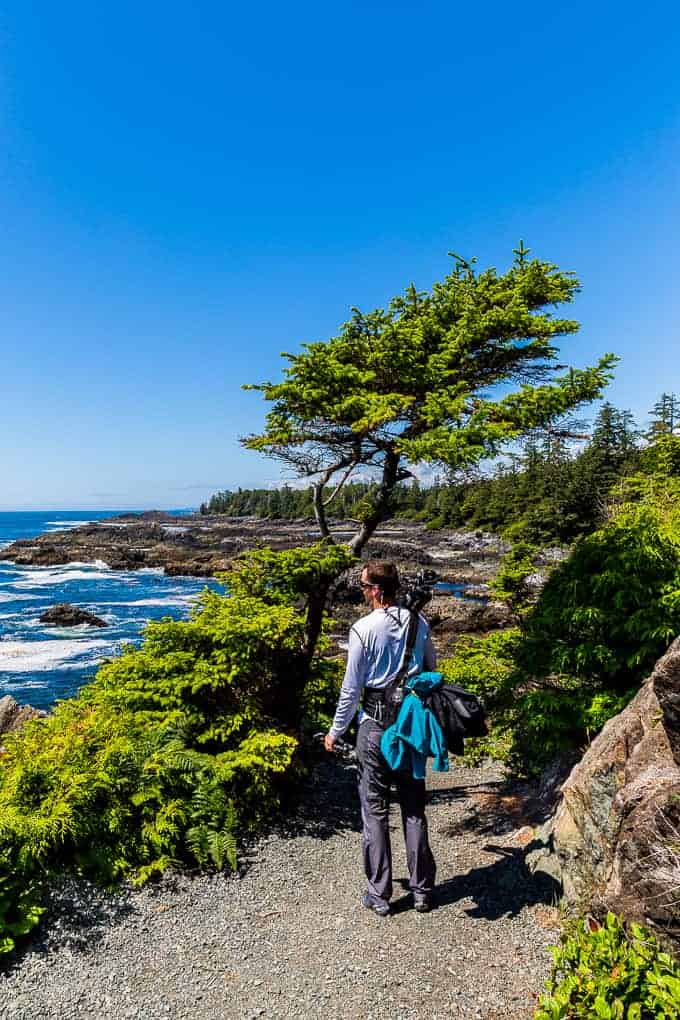 We spend a lot of time hiking in the alpine country with tall mountains and snowy glaciers. So the Wild Pacific Trail was a complete change from the normal, and incredibly stunning! The trail winds along the coast, peeking in out out of coves with jaw dropping views of the ocean.
As you hike along there's countless stops to be made at the numerous viewpoints. There's also benches at many of the view points, so definitely make sure you have a little time to stop and soak in the beauty.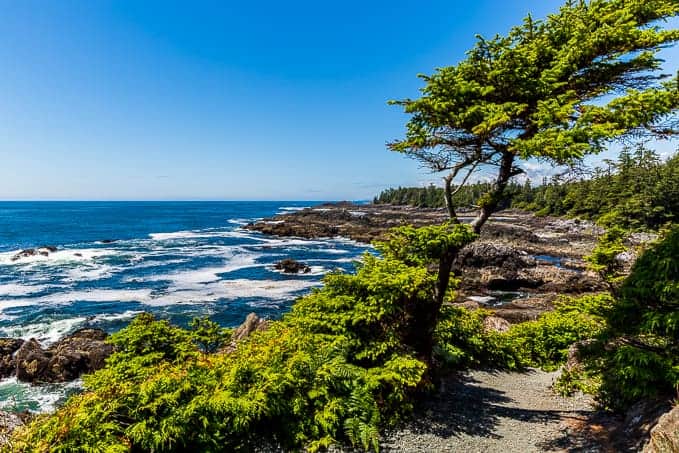 We did all 3 sections of the trail which is around 10km of hiking roundtrip, but there's very little elevation gain. I wanted to include a link to Ucluelet's official map of the trail because it's expanding. We loved the Artist's Loop section as well as the Rocky Bluffs. We both thought we could've skipped the Ancient Cedars section, but if you've never seen large cedar trees before it might be worth the quick side trip, (just under 1km).
This hike is in the same area as the Lighthouse Loop. That hike is absolutely worthwhile too if you have the time! Both of these hikes are located in Ucluelet, Vancouver Island which is a small town about 30 minutes away from the more well known Tofino.
We also enjoyed the lush plants lining the sides of the trail whenever it dipped into the woods. The foliage is so gorgeous, and it looks like a sun dappled rain forest.
Here is one of those benches I mentioned, and the views are stunning from sunrise to sunset.
We both loved this hike and would do it again in an instant. So if you're ever in the area, both the Wild Pacific Trail and the Lighthouse Loop are amazing.