This Oatmeal Cleansing Facial Scrub has been a go-to for me for many years. It's both gentle and smoothing on my skin, and it's perfect for traveling.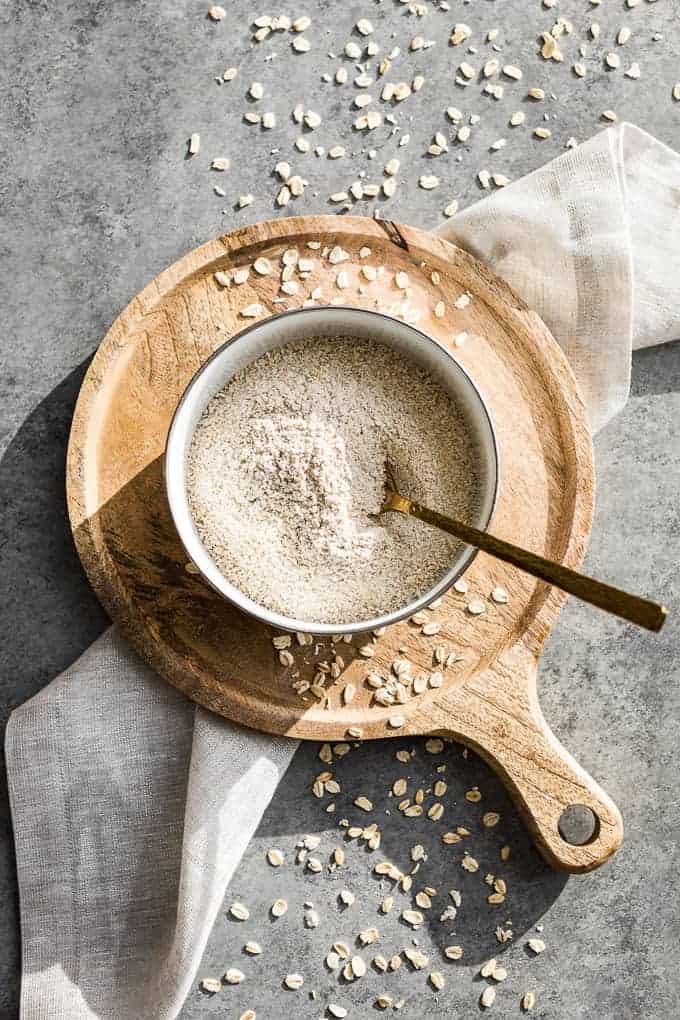 I've been using this simple Oatmeal Cleansing Scrub for years, and I love the results! In it's simplest form, it's just 1 ingredient. But you can also add different extras for more benefits which you'll find below.
It's a very gentle scrub that leaves your skin smooth and soft. It's also very easy to make, and you can store it for months. This makes a great natural treatment to take traveling because it's dry, and doesn't need to be refrigerated like other fresh treatments. I always take this oatmeal scrub for everyday use, and a container of baking soda for my weekly Baking Soda Exfoliation.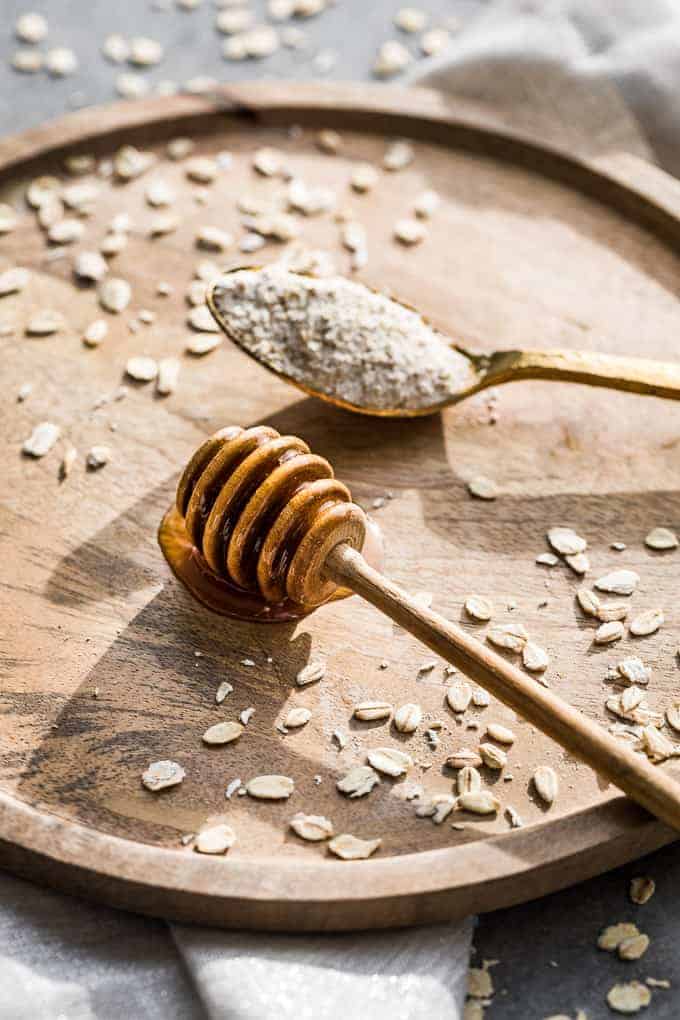 This recipe was first published this scrub in 2013, and I've been using it ever since. I figured that because it's more than stood the test of time I needed to give this one an update with all new photos! Everything else is completely the same.
Oatmeal Scrub Variations:
Add a drizzle of honey to the oat/water paste described below.
Or you can add 1 Tablespoon of plain yogurt to the ground oats.
I love either one of these variations and use both often. I find the honey very soothing to my sensitive skin, and the yogurts works wonders on smoothing and softening my skin!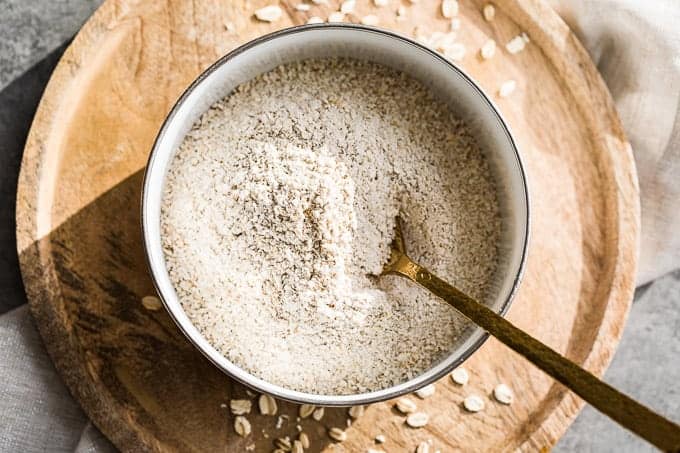 How to make this Oatmeal Cleansing Facial:
You can use a blender or food processor to make this scrub, or you can buy oat flour for the most gentle cleansing scrub. Place 1 cup oatmeal in a mini food processor and pulse until fine with some small pieces of oats. This recipe makes enough for about 16 treatments.
How to use this facial treatment:
Take 1-2 Teaspoons for your face or 1 Tablespoon for your face and neck area. Mix the ground oatmeal with just enough water to form a paste. At this point, you can add an optional small drizzle (less than 1 Teaspoon) of honey for it's extra moisturizing and antibacterial properties.

Using your fingers, gently massage the oatmeal mixture into your face and neck area using your ring finger lightly on the skin around the eye area. Rinse and moisturize for the day/night.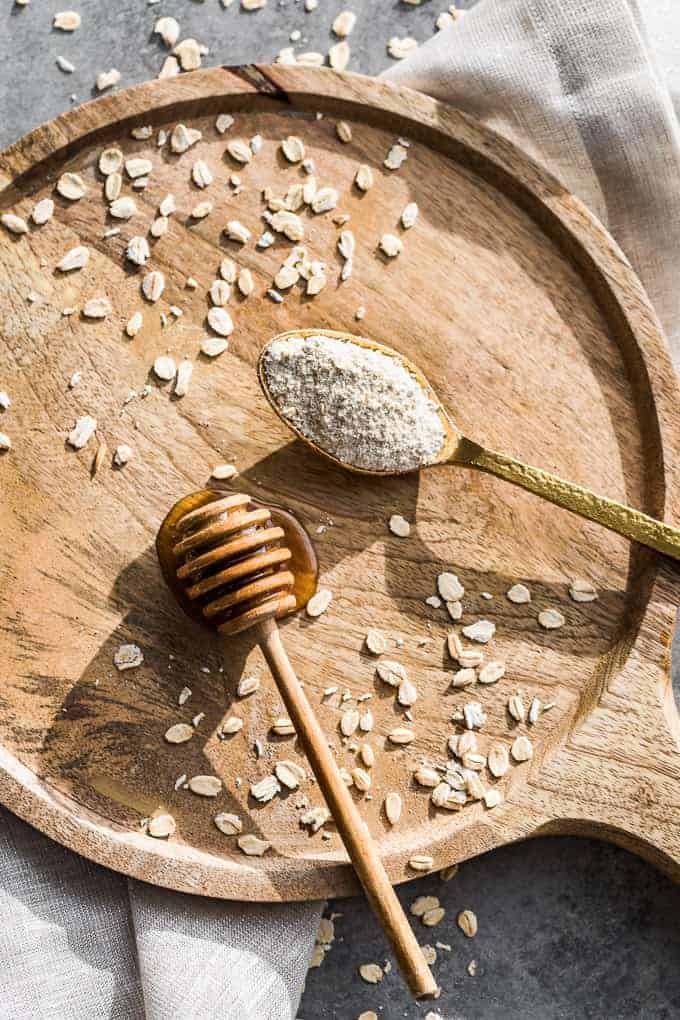 This oatmeal cleanser is a great everyday option instead of soap. My face has been soap free for 5 years now, (make that over 12 years now without soap!) and my skin just keeps getting healthier. If you're going to be using this oatmeal cleanser more than twice a week, make sure the oats are ground really fine, or buy oat flour.
Print
Oatmeal Cleansing Facial Scrub
---
Description
A shelf stable, travel friendly, homemade facial treatment!
---
1 cup oatmeal, or 1 cup oat flour
Optional:
A drizzle of honey added to the oat/water paste
Or a tablespoon of plain yogurt to be mixed with the ground oats
---
Instructions
If you're using the oatmeal, process in a blender or food processor until it's finely powdered with a few small pieces.
To use, mix together 1 Tablespoon of the ground oats with just enough water to make a paste.
Gently massage the oatmeal mixture into your face and neck area. Let the facial treatment rest on your face if you added either the honey or the yogurt to let the benefits sink in.
Rinse and moisturize for the day/night.
Prep Time:

5 mins

Category:

DIY

Method:

Food Processor
Keywords: DIY facial treatment, Oatmeal facia mask, Oatmeal facial treatment