This little gem of a trail is only 1 mile long, and the views are fantastic. It used to be called the Great Arch Trail, but they changed it's name because you can't actually see the great arch from the trail. You actually hike out to an overlook where you're standing on the Great Arch. For a view the Great Arch, you can see it from the Zion Scenic Byway before you reach the Carmel Tunnel when you're heading East.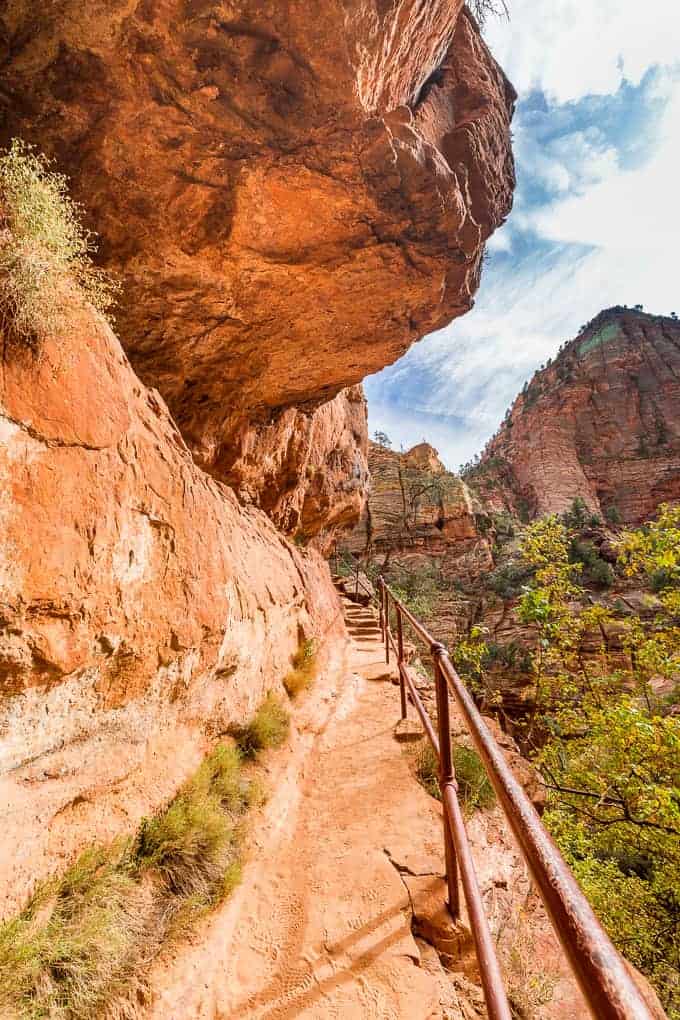 The views are great all the way to the overlook, and this trail holds a lot of interest for being so short. With any easy to hike trail it's very popular, but since parking is limited that helps keep the amount of people on the trail down at any given time. This trail is also recommended for families because it's so short, but as with any trail in Zion it's best to be cautious because there are drop offs. They do have railings in place to make it safer, but it's only safe if you stay on the trail.
The hike leads you out to an overlook point where you can look across the whole canyon, (you can just barely see Tyler standing at the overlook in the above photo to the far right) and you can see the Scenic Byway winding it's way down below.
We did this hike on one of our rest days between bigger hikes It's always nice to have a day off so to speak in between bigger endeavors. There are several short hikes you can go on along the Scenic Byway, and it makes for a great way to see a lot of scenery, without putting in much mileage.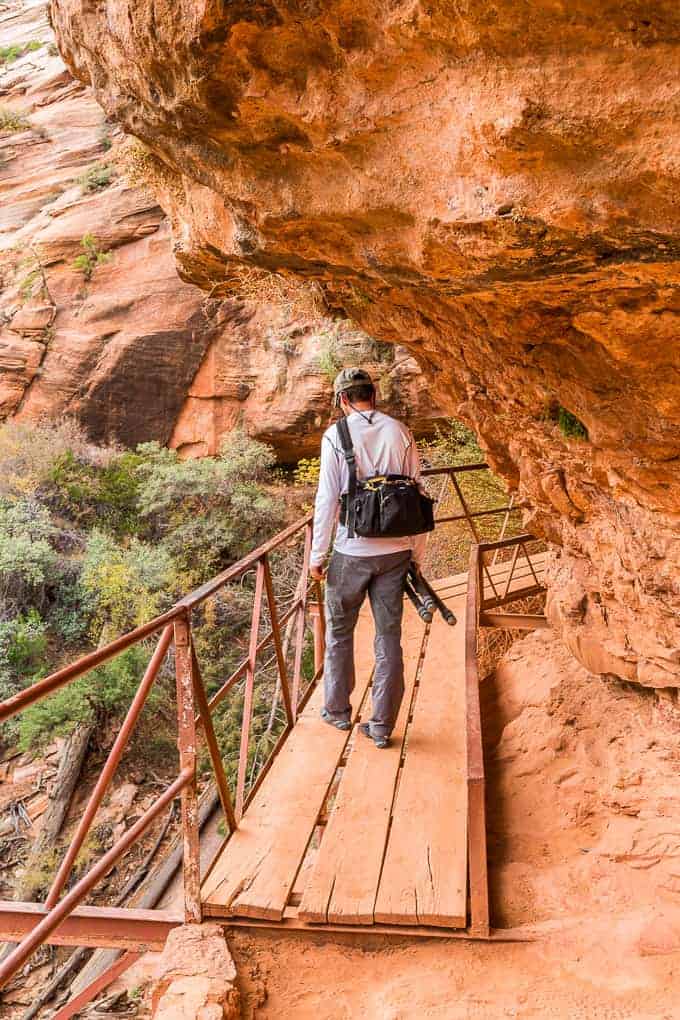 This hike would definitely be one of my top overall recommended hikes if you've already done some of the bigger ones like Angels Landing, Observation Point, and The Narrows. You really can't beat the views to effort ratio on this hike, and since it's so short, you can easily combine it with 1-2 additional small hikes in a day if you're a strong hiker.
We started the day in Springdale picking up coffees and smoothies, then we drove the Zion Park Scenic Byway, stopping on the way back to hike this Canyon Overlook Trail. Then we had dinner at our campsite and hiked the Watchman Trail that takes off near the campground. I know that probably doesn't sound like a 'rest day' but we have a hard time slowing down whenever we're on an adventure vacation!