This Facial Oil Cleansing Method has been absolutely incredible for my skin! I've been using it now for over 7 years and I will never go back to normal face wash.
This is the third post in a 3-part series of facial care, and it is perhaps, the most important. Steps 1 and 2, the Pineapple Facial and Baking Soda Exfoliation are primarily exfoliation with some cleansing. This Oil Method Cleansing is not only cleansing but also mildly exfoliating and moisturizing. (You can skip straight to the bottom of the post for oil recommendations and the cleansing method.)
If I had to choose just one facial treatment to use every single day, it would be this one because it does a little bit of everything. Right now I tend to do either or both of the Pineapple Facial and Baking Soda Exfoliation at least 1x per week, maybe 2x. But I've been using this Oil Cleansing Method every other day, and sometimes when I'm ambitious 2x per day. And I have to say, I've noticed a significant improvement in my skin since I started these treatments on a regular basis.
I haven't used a drop of soap on my face in over a decade now; soap just wasn't working for me on many different levels. It didn't matter how many times I washed my face, I just couldn't get the deep dirt out. Although that might have had something to do with my years of gardening as a business where I really struggled with constant dirt on my skin.
I've always had oily skin, and for years I tried one cleanser after the next. It seemed that every time I would change products, my skin would have a little freakout. Then, it would seem to settle in for a little while only to start acting up again, and the whole process would start over again.
So what is actually happening? Every time I would strip my face with cleansing products, my skin would go into overdrive trying to restore it's oils and balance. It is this overdrive mode that seems to create all the problems.
In addition, I now know that every time that I switched products, I totally upset the balance of my skin. Since I've learned about the ph balance of skin and hair, I've been experimenting with things that help create balance.
Your skin is an organ that needs oil to properly function. So, the best way to keep it healthy is by whisking away the dirty surface oil without upsetting the balance, and causing your skin to overproduce too much of it's own oils.
I've tried several different options over the last few years, and this oil method of facial cleansing is absolutely amazing. From the get go it just made sense to me. The science behind it is that 'like removes like' in other words, oil is removing facial oil.
And since I've started this cleansing method, my skin has been the best I've seen since childhood. Also, it's the strangest thing, but my face doesn't get super oily in the afternoon anymore and the breakouts are very minor.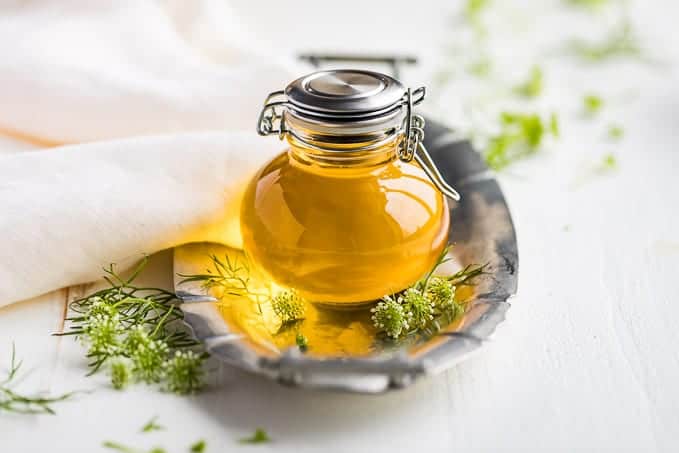 Oil cleansing is by far the most effective way of cleansing my face I've ever tried. And as a bonus, it seems to moisturize my skin on a deeper level. As you are cleansing you get a mini face massage, pretty good right? It creates a deep cleansing as well as deep moisturizing, leaving you with a rosy glow.
One thing to be aware of is it may take a little time for all things to be sunshine and roses. You see, balance has to be restored and there can be an adjustment period depending on how many products you are currently using.
It's recommended that you use only the oil cleansing method for a time to get through that adjustment stage, to the place where your skin quits overproducing oils. If you are using soap at all your skin is going to get confused.
What Kind of Oil to Use?
Jojoba: Great all around oil for all skin types. This is by far my favorite oil for oil cleansing and I use it almost exclusively!
Almond: All skin types but especially for oily skin.
Argan: Works really good for all skin types, it's really expensive and all the rage right now, (I used it for a while and it worked really well, but the $30 a bottle price tag has kept me from buying another one).
Avocado: For dry and or aging skin.
Sunflower Seed: All skin types, with the benefit of additional Vitamin E which protects and repairs your skin.
Castor Oil: The most cleansing and antibacterial but can be drying (I know, weird right, 'drying oil'?). You want to mix castor oil with one of the above 'carrier oils'. They say to use up to 30% castor oil for oily skin. I haven't used it personally because I usually use this treatment at night, and want the more moisturizing benefits of the other oils.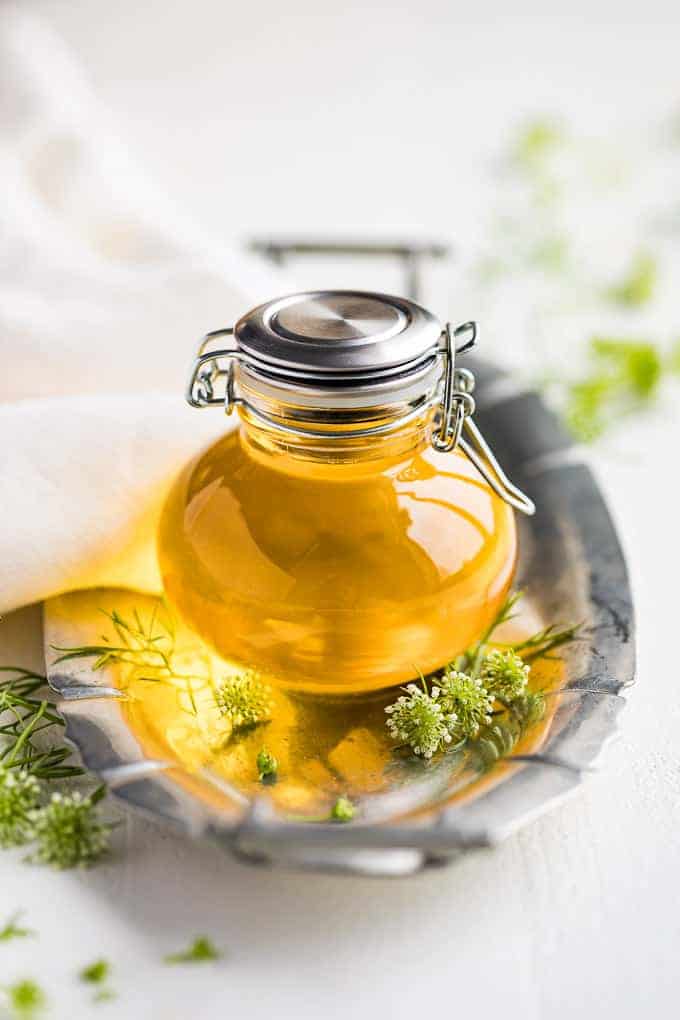 What To Do:
Rinse your face in cool water.
Pick the type of oil that works the best for you.
Massage about 1-2 Teaspoons into your face for 2 minutes. (This is nice in theory, but really even 30 seconds works wonders.)
Place a warm washcloth over your face. Hold it there for a few seconds, and then begin to gently wipe off the oil in gentle circles. Take extra care around the delicate eye area.
That's all there is to it. This always leaves my face soft, moisturized, and glowing! You may also enjoy my Honey Facial Massage.
Bonus Tip: Try infusing your favorite cleansing oil with an herb.