These 31 Recipes to Make for August are packed with the best of summer! There's lots of grilling inspiration and recipes galore for tomatoes, zucchini, and corn. And at the end you'll find our favorite easy desserts featuring berries and peaches, along with some ice creams.
I routinely get a little out of control in August with so much fresh produce beckoning to me! Farmers markets are abundant and overflowing with so many yummy things, all perfectly ripe. I always end up bringing home so much, we naturally end up eating tons of fruits and veggies.
So today I wanted to share with you some of my favorite things to make when there's endless produce available. You'll find lots of recipes below that are super easy to make. Also quite a few of them are on the grill, which is a must when it's well over 90ºF.
You'll also find our favorite pasta salads below. They're perfect for everything from work lunches and light dinners, to weekend picnics or hiking adventures. There's also lots of recipes using tomatoes because we are tomato fanatics around here, and can't get enough of them during their short season.
And finally as a bonus to the 31 recipes, I added a dessert section at the end. They're almost all no bake, many of them involve ice cream, and of course they feature peaches, cherries and berries. All the recipes here today are gluten free. And many of them are dairy free and paleo as well. So I hope you'll find lots of inspiration to keep you eating all month long!
Now let's start these 31 Recipes to Make for August with some easy dinners!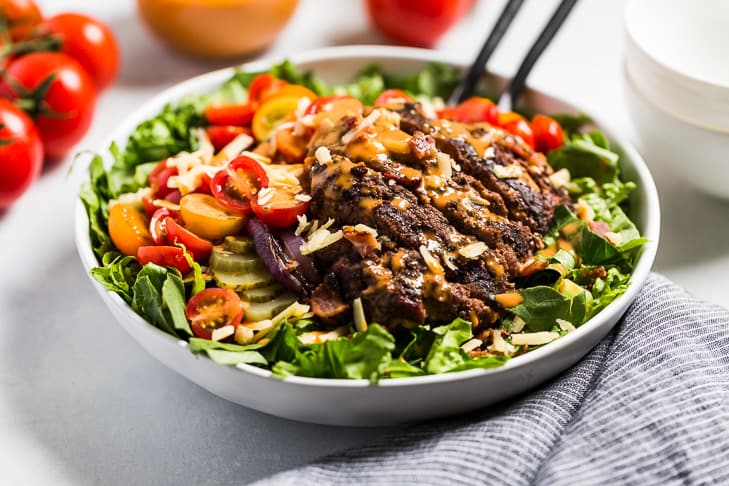 Easy Breakfast and Lunch Ideas:
The ultimate no cook meal – Easy Gluten Free Summer Cheese Board
Sides & Salads:
Some pasta salads:
And now it's time for a bonus dessert section!
I hope you get a chance to make some of these recipes soon! And if you do, I hope you'll leave me a comment below. I always love hearing from you here in the comments. And also over on Instagram where you can tag me at #getinspiredeveryday with your photos of what you make. For more seasonal recipe inspiration, try my 30 Recipes to Make for September or 50 Easy Summer Grilling Recipes as well.